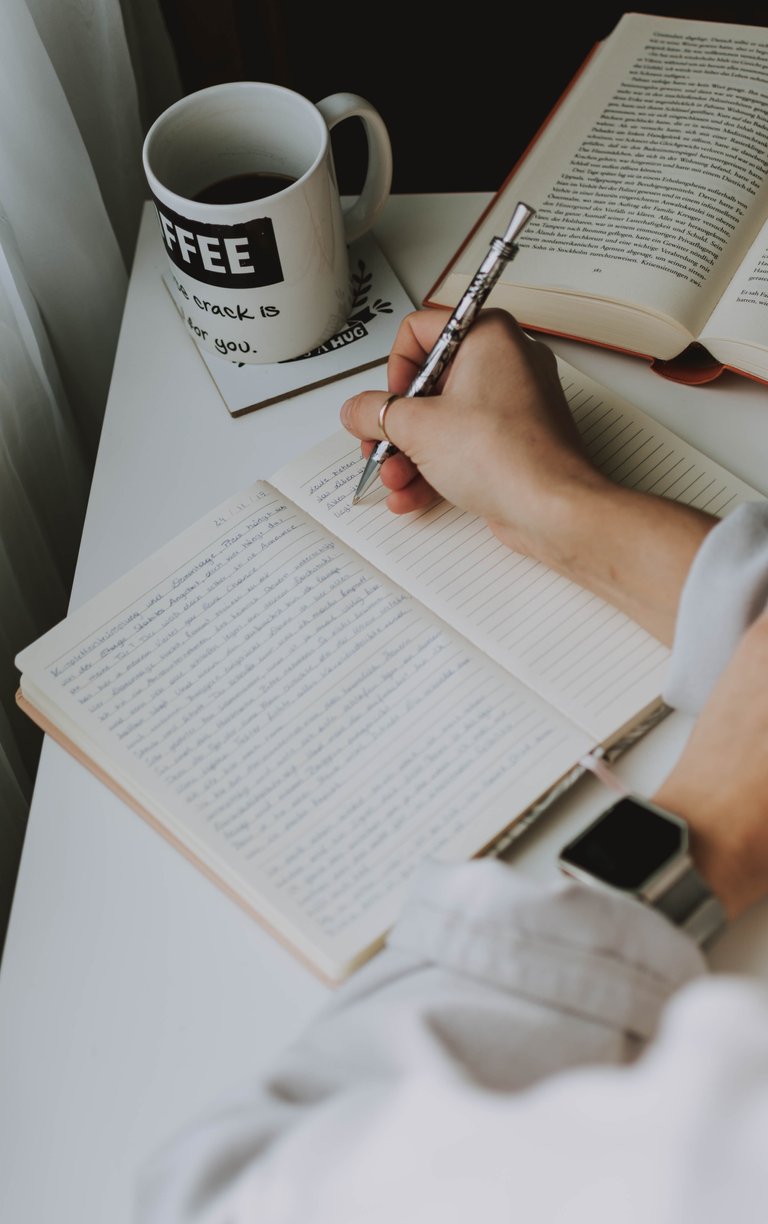 Steve Richey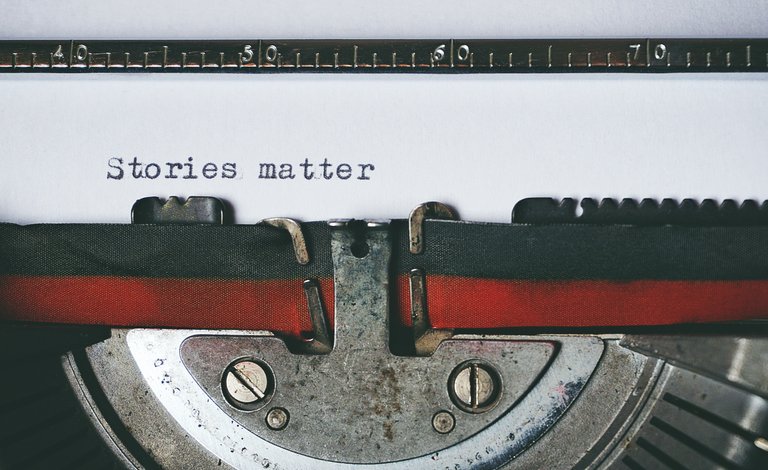 Anthony DELANOIX
Our Manitoba
A Story Exploring 150 years of History
Donald Smith, longtime Hudson Bay employee, sent from Ottawa to speak to rebels!
The tension of rebellion threatened to explode into full-blown war at any moment. Yet, through this turmoil, Louis Riel and the Metis people brought a new province into the Canadian confederation.
However, without rights to its own natural resources, could this new province survive?
Without access to the railway, would it be possible for anyone to create a life on the harsh prairie?
As if the struggle of setting up a homestead wasn't enough, John and Louise also had to deal with the challenges of their hired hands, and believe me, it was a challenge. Their farmhands, Joseph and Peter, were co-workers in name, but rivals in just about everything else.
Just when it seemed that these men would finally be able to find peace with each other, Jenny, the beautiful new maid, caught the eye of them both and unleashed another round of conflict. Could people so opposite ever learn to work together for a common goal?
Would a province with so little ever be able to fulfill the grand vision of its founders?
Join us as we take a look back at where we came from. Through the eyes of settlers just trying to make a living, we will experience the coming of the TransCanada railway, the taming of the Canadian West and the birth of Manitoba as we know it today.
***
Our Manitoba.
An original story that travels 150 years of history with a sense of humour, heart, and ultimately, hope.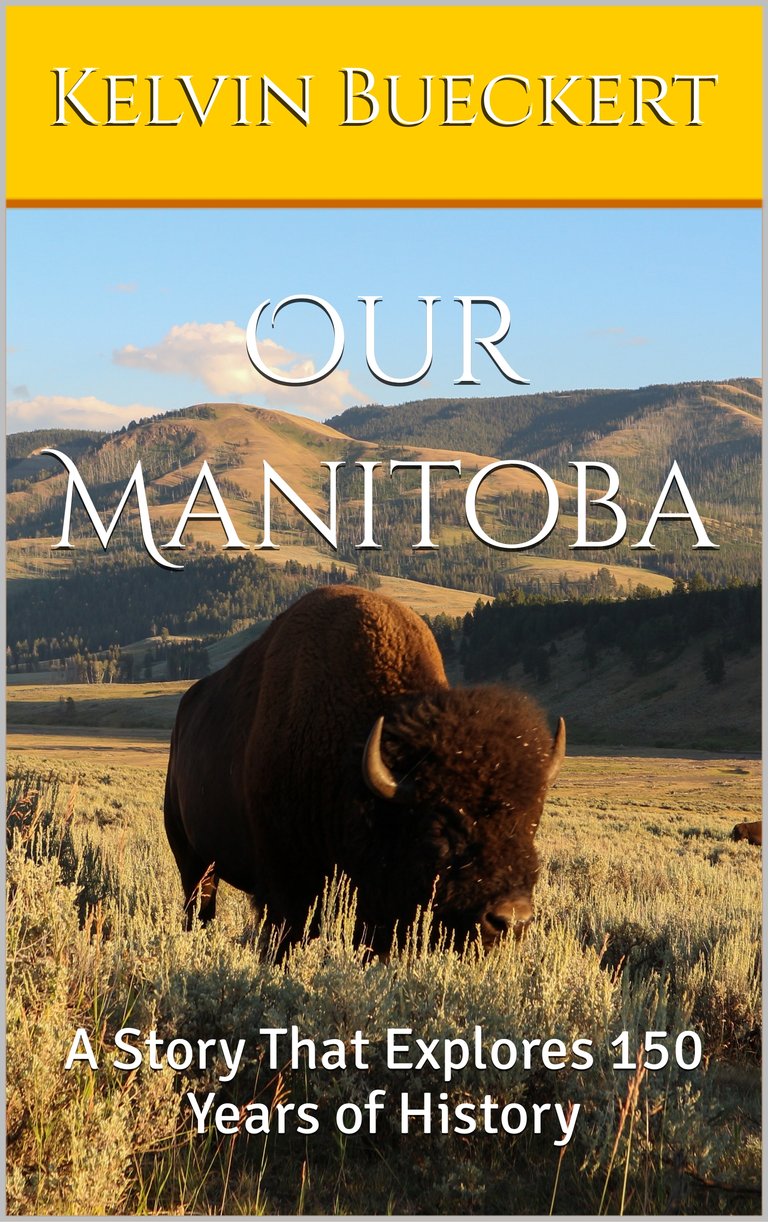 Seasons of the Prairie
The Story of a Family in the Old Canadian West
Conflict in rural British Columbia! Drama in a Manitoba one room school! Romance in a winter corral! From the ice fields of winter, to the promise of spring and the pleasant warmth of summer. This collection of short interconnected stories follows a young family and their lives in the Canadian West. A time when men and women faced the struggle of survival with a sense of humour and hope. Will the harsh and ever shifting prairie claim another set of casualties? Or will the family overcome the odds and find the peace that they have been long been dreaming of? ***Humorous historical fiction.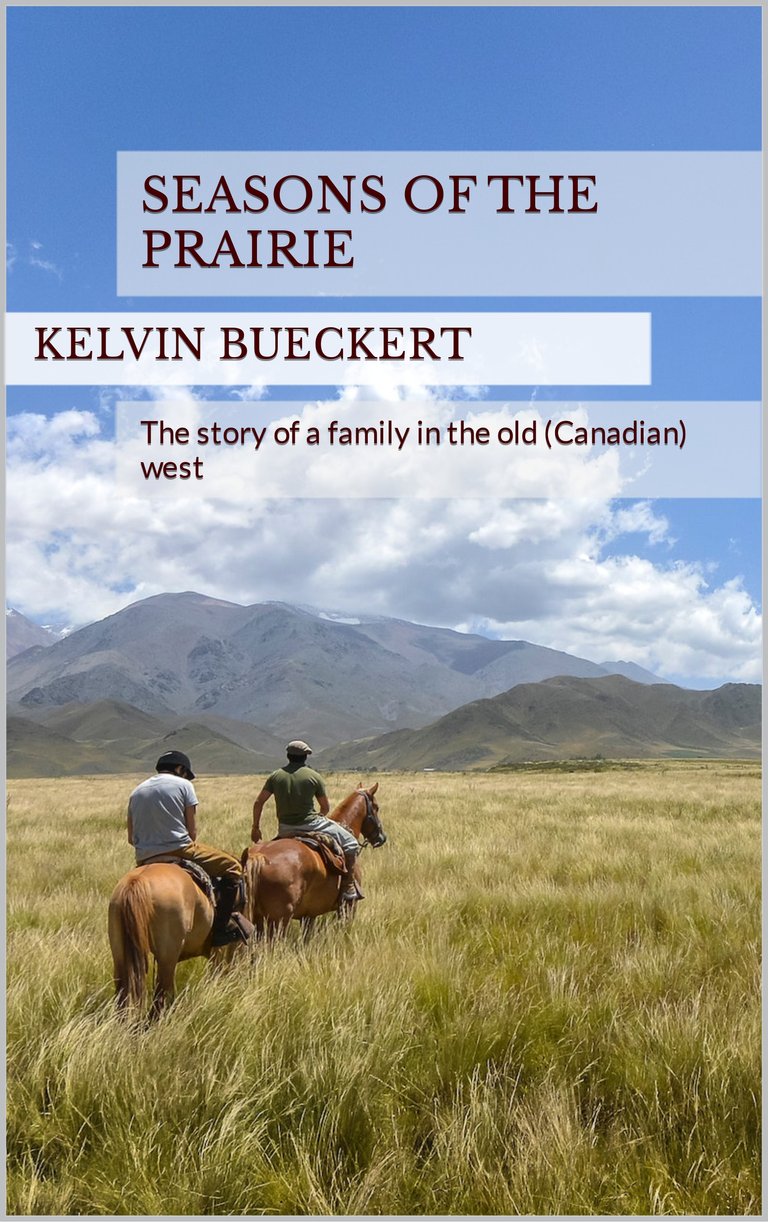 Stories From Our Town
Memories of Life on the Canadian Prairie
War! Poverty! The longing to love and be loved! History is full of human drama. In this scrapbook of stories we find characters who face these age old challenges and many others as they struggle to create a life for themselves and their families. There is humour, there is tragedy, and there is a sense of authenticity that can only come from a story that is based on truth. So, grab a cup of coffee. Find a comfortable seat and let these voices from the past tell you about life in their small town. Vintage photographs and clippings relevant to the stories are also included. *The Thing Bout Worrin.* Our Town, Gladstone 1. *Our Town, Gladstone 2.*Christmas in Our Town, Gladstone.*Letters From the Front.*Our Town, Austin.*The Jack Kitteringham Story.*The Ernest Tester Story. *The Great Gladstone Oilstrike. *Four Seasons.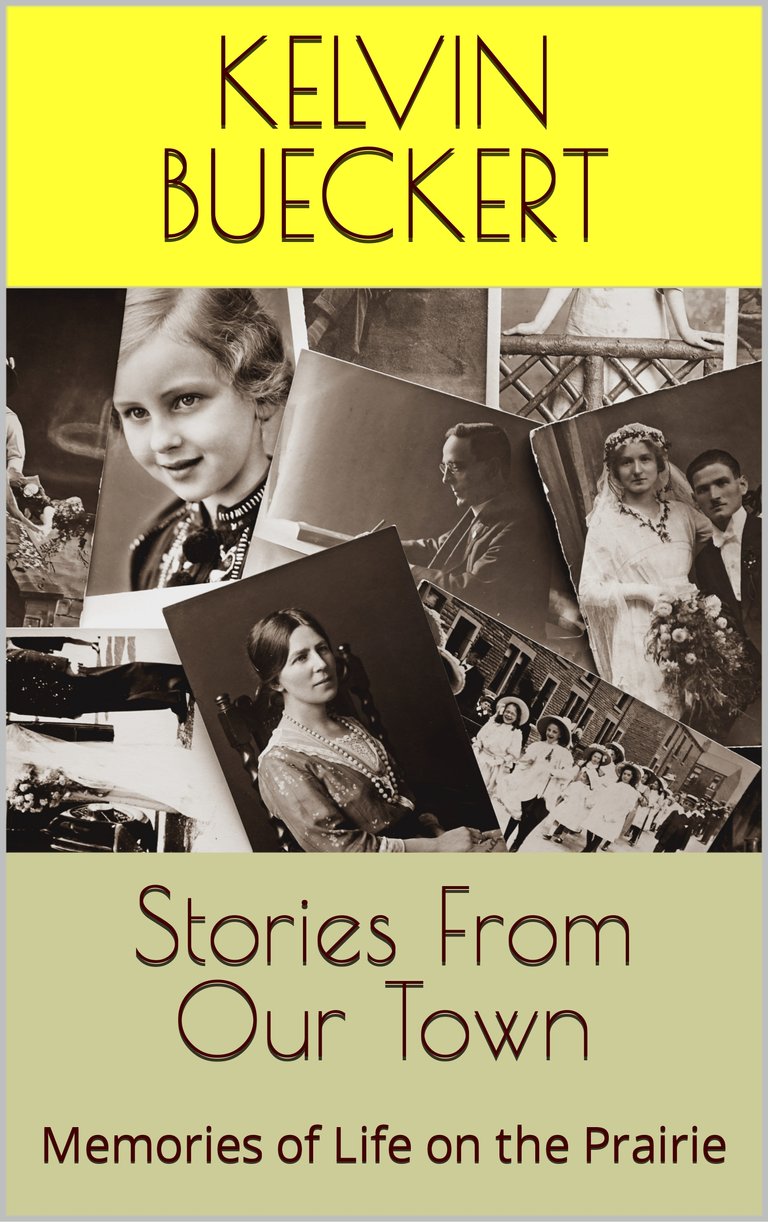 Christmas in Our Town
Stories of Holiday Romance and Mystery
Christmas in Our Town is a collection of romantic Christmas stories.
______________________________________________________
A Stormy Season. Happy Holidays? It certainly didn't seem that way. Melissa, a rich young socialite, was struggling to deal with the fact of her Grandfather's Alzheimer's. She was fighting her family to keep Grandfather in the care that he so desperately needed. Larry, an amateur auctioneer, was about to lose his home. He was scrambling to earn some extra income in order to stay in the little town that he loved. As a violent Canadian blizzard built around them, the situations these two young people faced intensified. How would they solve their two very different problems? The answer came to a surprise to everyone. Including themselves. How did they do it? Humor/Holiday/Romance/Social Issues
________________________________________________________
A Priceless Christmas. One Christmas Eve, the same letter arrived at the homes of two complete strangers. Both letters gave directions to one million dollars in cash. Why were the letters sent? Who sent them? These were some of the questions that would be answered once the truth was finally revealed. In the end, two strangers would discover the true gift of Christmas. But at what cost? This edition also includes three other heartwarming stories of miracles during Christmastime.
Romance/Mystery/Humor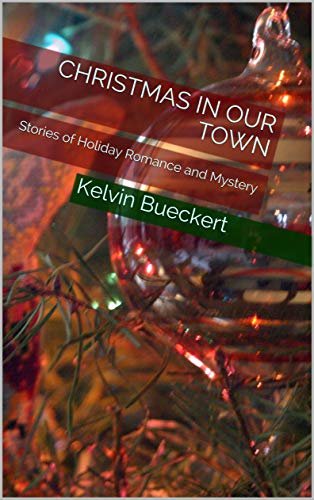 The Joy of Stupidity
A Complet How-To Guide for the Modern Human
Come one! Come all! Witness sights never before seen by any man! (No we're not talking about the housework that constantly goes unnoticed around the house!) Bear witness to the rocky career of Rocky, the Rock Star! (Rock isn't dead. It's just layin there dude.) Watch bird…brains with Dave, the Naturalist. Discover strange new worlds with Manitoba Melvin! (Yes, that obscure professor who was always trying to keep up with the Joneses!) This collection of short but profound tales will help you will find yourself…laughing. Not only that! This book will improve your marriage…if you let your spouse read it while you clean the house like you said you would six months ago. But wait, that's not all! This book will also help you understand the greatest questions of the universe…such as, why do the people who know everything, do nothing? The Joy of Stupidity! Don't let yourself be miserable without it! Genre: Ridiculous Flash Fiction.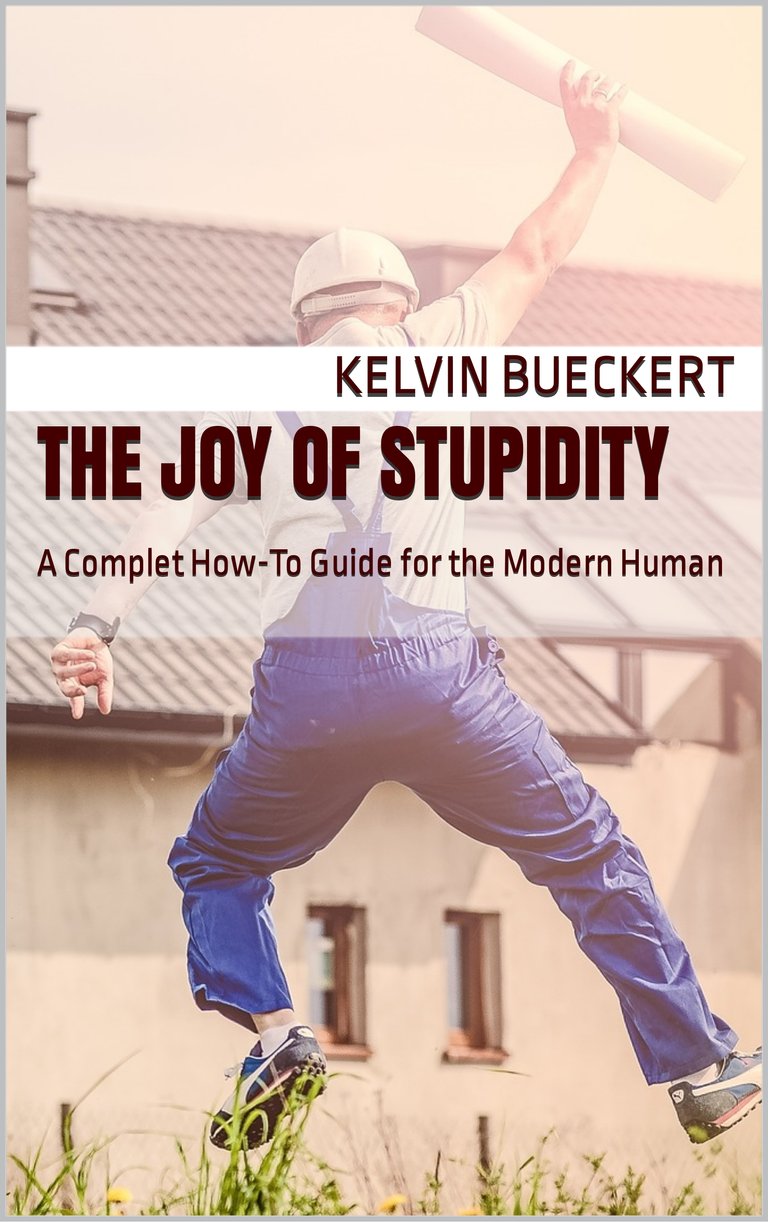 The Ridiculous Adventures of Herman and Melvin!
The Sequel Nobody Wanted
It was time to face it, the times, they sucked! Herman, man of wisdom, was troubled by all the things that he saw in his small town. Garbage filled the streets! The leadership was corrupt! Worst of all, Gertrude, his sworn enemy, thought it was time for him to get a job. It was time to rise up...off the couch in front of the television and get some refreshments! Prompted by this pressing need, Melvin, Herman's skinny sidekick, flew into action with his master. Would they be able to beat back Gertrude and her plans for them to find constructive work? Would Martin Finkel, the new psychiatrist in town, succeed in his efforts to bring peace to a small town in turmoil? Yes, it was a great struggle. Then, it usually is when the entire world is at stake. The only thing to do in this sort of situation is to buy the book and find out what ridiculous thing happens next! ***"Our prisons are full of people who have read about Herman and Melvin. Why would you want to be one of them? Stay away from this book at all costs!" -Patrick O'Connor, Con Artist. ***"If you ask me, every digital device in the world that contains The Ridiculous Adventures of Herman and Melvin should be destroyed for the protection of the human race." -Dr. W.L. Sneed. Chairman of the Bored, United Association of Abbreviations and Acronyms. ***""An accurate and faithful record of our glorious achievements." -Herman and Melvin.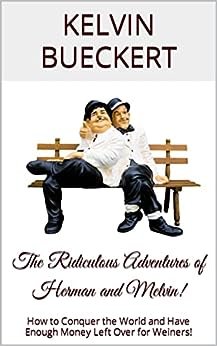 Kelvinism
Forward Thinking for a World Going Backward!
What the donglebleeb is this?
Well, to be blunt…this book is a compilation of blog postings and social media mutterings. Ahem. I apologize if you are offended by the language I use but that's the only way I can think of to get the point across.
You see, English is the only language that I'm able to write in.
What!? Stick with me. Um. Not that close...we don't even know each other...that's better. Ahem. Anyway, as the late great gladiator, Sparticus, once said as he prepared to hurl a spear at his enemy. "There's no point if you don't have a point." With that in mind, the poems and essays in this collection each explore a different point.
Yes, they do their exploring in creative ways.
Many times they even use humor or satire to sharpen their points.
Poetry has even been sighted, hiding under this book cover...but fear not, it won't leave you slighted.
Basically, what we have here is a daily reader full of short shots at one thing or another...interspersed with illustrations of beauty and inspiration.
If you've been looking for something different to read. This is it. Who knows, it might even make a difference in how you see the world.
***
Humor/Satire/Canadian/Poetry/Illustrated/Philosophy/Religion/Current Affairs/Essays/Short Reads/The Arts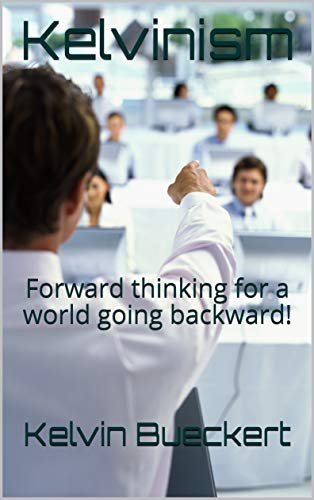 The Decline of the Church
(And Other Stuff Church People Don't Want to Talk About)
This is a collection of three books.
Book 1. The Decline of the Church. What about Christians and racism? Doesn't God want ya'll ta be rich and famous? Don't all those Holy books teach basically the same thing? Why are Christians so mean? Who was Jesus really? What is the point of the Church anyway? All these questions and more are explored in this short but hard-hitting collection of essays, stories, and poems.
Book 2. Lessons Learned in the Mourning. When the valley is darker than it has ever been...when we lose someone we loved, what can we learn? Lessons Learned in the Mourning explores that question. Born from personal experiences, this book dives deep into the issues of loss, yet it also finds hope there.
Book 3. Beauty in a Scorched Land. A journey of stories, pictures, and reflections inspired by time spent working at a medical mission in Africa. What is the place of a Christian in a world full of poverty and struggle? This is a question that the authors have wrestled with and they share their reflections here.